Tree Services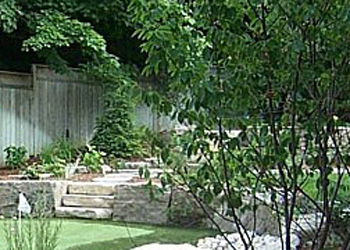 Being a property owner comes with many responsibilities. Trees are an integral and important part of your landscape and you will have to take care of them. Trees, when not taken care of, can cause serious damage to your property. The lack of timely trimming can cause hazardous trees to go unnoticed. Proper and timely pruning can help remove dead and diseased limbs and thin out an overgrown canopy. There are many other tree care services that can make your property safer and improve the health and beauty of trees in your landscape. At Atlas Tree and Landscaping Inc, we provide professional tree services that help ensure the optimal health of your trees while preventing any tree damage to your property.
Complete Tree Solutions
If you are looking for complete tree services in Mentor, OH, you can trust us. From tree pruning to tree trimming to fertilization and stump removal, we take care of everything. We can also provide tree removal services for fallen trees or trees that pose potential hazards.
We offer the following tree services:
Tree pruning
Tree trimming
Deadwood & thinning
Tree stump & removal
Fertilization
Herbicide treatment
Tree Trimming & Pruning
Professional tree trimming services can offer several benefits to the longevity of your trees. Damaged, diseased, and broken limbs can affect tree health and create a safety risk.
Tree pruning enables optimal airflow and prevents disease in the branches and leaves
We will also trim leaves and limbs touching your property to prevent damage to the structure or roof
We can handle trees of all sizes and shapes. Many properties have beautiful trees that could make use of trimming, as certain branches haven't grown the right way or look unsightly. Our professionals can restore such trees to their natural elegance.
Tree Fertilization
Tree fertilization is essential for tree health and strength. We have certified arborists in our crew who have in-depth knowledge of the different nutrients required by trees for healthy growth and root systems. Our teams have experience in treating trees with the right amount of fertilizer. We will create customized tree fertilizer solutions to address the unique nutrient requirements of each species.
Herbicide Applications
We have crew members who are state-approved for the use of EPA-approved herbicides on trees. We have the experience and skills required for:
Low volume foliar application
Bare ground applications
Stump control
Why Choose Us?
We are a landscaping company that specializes in areas beyond tree services. From designing, installing, and maintaining landscapes to pavers to walls to irrigation and lighting, we are your full-service landscaping solutions provider. Fully licensed and insured, we provide environment-friendly and efficient services. Our landscaping experience equips us with additional knowledge and resources to provide better tree services.
When you need a tree service company that cares about the environment and enhances your property's appearance and value, consider Atlas Tree and Landscaping Inc. We service residential and commercial properties throughout Mentor, OH and the surrounding areas. Give us a call at
440-728-4879
or send us a message using this
Online Form
and we will get back to you at the earliest.